4 Steps You Should Follow Before Starting Your Commercial Buildout
A commercial buildout is no small task. You need to make sure your commercial property is functional, practical and up to date—whether you're using it yourself or renting to tenants. In Lakeland, and other areas of Central Florida, there are a wide range of properties that can make a commercial buildout more complicated. That is why Sharrett Construction, Central Florida's trusted commercial contractor, wants to help ensure your commercial buildout success with this 4 step guide.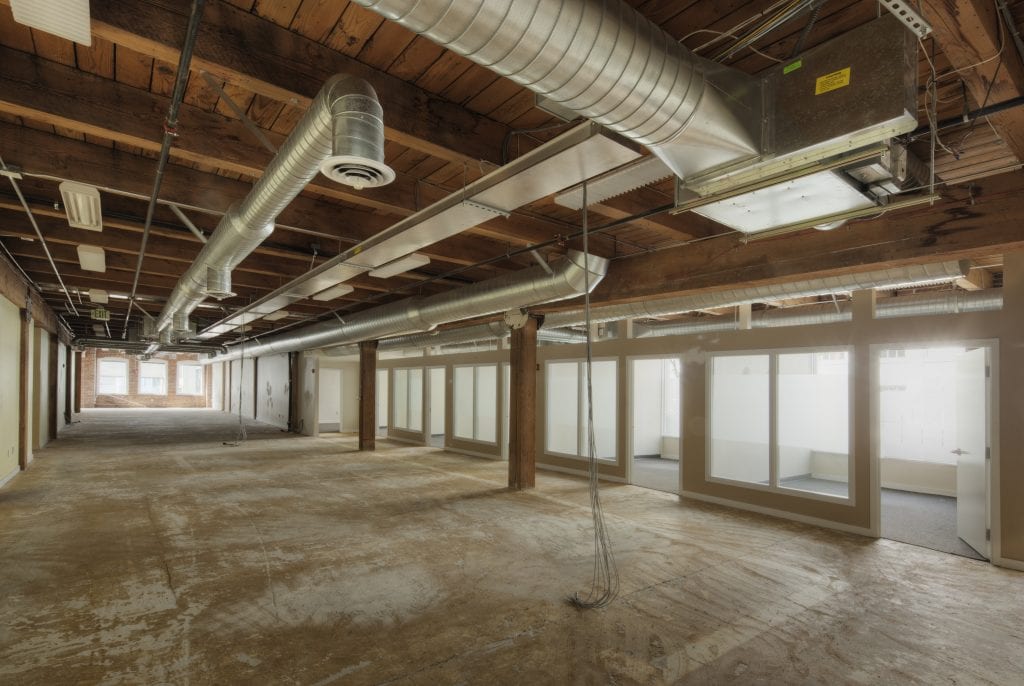 Follow these four steps to have a successful commercial buildout.
Step 1: Hire a qualified commercial contractor.
There's no quick way to find the perfect contractor. Although Sharrett Construction strives to be the best contractor for your project we still recommend meeting with at least three contractors before you make a decision to start your commercial buildout. Research reputable general contractors, receive bids, ask for referrals, and schedule interviews with each one. Once you've found the right contractor for your project you should be ready to move forward. Additionally, make sure that the contractor you chose is licensed, bonded, and insured.
Step 2: Plan approval.
After blueprints are complete and materials have been approved you must ensure that your designs are in compliance with your county, city, and specific building. Luckily for you, your general contractor will take care of all of this work before starting your commercial buildout.
Step 3: Permits and licensing.
Once all of your blueprints, materials, and plans have been approved, you'll need to permit the zoning process. Your contractor should begin gathering zoning permits and licensing with the Florida Department of Business and Professional Regulation. This process will entail accessing the correct building codes in PDF format. Your specific municipality should have a building office that must be contacted once the proper paperwork has been found.
Step 4: Starting Your Commercial Buildout.
From the first stud all the way to completion, this is where your commercial buildout becomes reality. If you have picked a trustworthy and honest contractor like Sharrett Construction, you can rest easy knowing the job will be done right. At Sharrett Construction, we strive to stay on budget and timeline while completing your project to the highest standards.
Don't Forget These Important Details 
 At Sharrett Construction, we don't believe in letting the little details fall by the wayside. That's why you need to have two things before proceeding on any commercial buildout in Central Florida:
A business license that says a commercial business is legally allowed to operate on your property.

Commercial insurance. This is non-negotiable because it protects your property from liability due to theft, storm damage, fire, and other potential hazards.
Commercial Construction Expertise in Lakeland and Central Florida
No matter how big or small your project might be, if you want to get started on a commercial buildout, we urge you to contact the experts at Sharrett Construction. We will complete your project and take the burden of managing the entire buildout off of your shoulders. If you're in Lakeland, Winter Haven, Tampa, or any of the other surrounding Central Florida areas contact us to schedule an estimate with one of our professional and highly-skilled contractors today. (863) 840-9781 or send us a message here.