Imagine living in the home of your dreams. It's a dream that is within reach when you choose to build a custom home with the assistance of a reputable builder like Sharrett Construction. Building a custom home is a massive project and should be approached with care. There are many factors that need be considered. By overlooking or failing to address a certain aspect, you could add months—and extra costs—to the project. However, the construction professionals at Sharrett Construction will help you properly prepare for your custom home project!
What You Need To Know Before Building A Custom Home
Custom Home Costs
Price is a huge factor in any real estate project, but especially so in the construction of a custom home. According to homeadvisor.com, in 2017, the average cost to build a new custom home was about $150 per square foot. That figure varies widely according to regulations where you live, the terrain where the home is being built, and specific features you include in your dream home. Things like clearing the lot before you build and including high-end finishes and custom woodwork will add to your custom home budget.
Custom Home Timeline
Another thing you need to know before building a custom home is that it takes more time than a normal real estate transaction. An
experienced general contractor can complete the construction of a custom home in approximately 10 to 16 months. In addition, you must consider the planning stages of such a large project can take several months as well. The length of your custom home project is also dependent on the architectural style you choose. If you already have floor plans you like, or ones that can be adapted to your custom home, these can help save you time. Keep in mind that basic floor plans are just the beginning. Before your home is built, floor plans will need to converted into full blueprints. Want fewer delays in your project? Keep an open mind and be flexible to changes in materials or colors if your first choice is not available.
Positioning of Your Custom Home
When building a custom home, you will need to evaluate the construction site. First, you will need to consider the terrain, and also where the sun rises and sets. This will help you choose the ideal positioning of your home. For example, if you have, or plan to have, children you probably do not want to position your home where the sun shines directly into their bedrooms each morning. Once you have a homesite, determine your optimal positioning and communicate it to your builder to ensure it is possible. Once building begins, positioning changes regarding your home are extremely limited. Get Advice On Your Custom Home It is always beneficial to seek the advice of your building team. For example, you may want to consult us to determine how many outlets are ideal to have in each room, and where they should be located. Remember you may want to re-arrange the furniture in a few years!  As experienced builders, we may have suggestions for your project that you may not have even considered. Being open to suggestions can add invaluable convenience and functionality to your new custom home.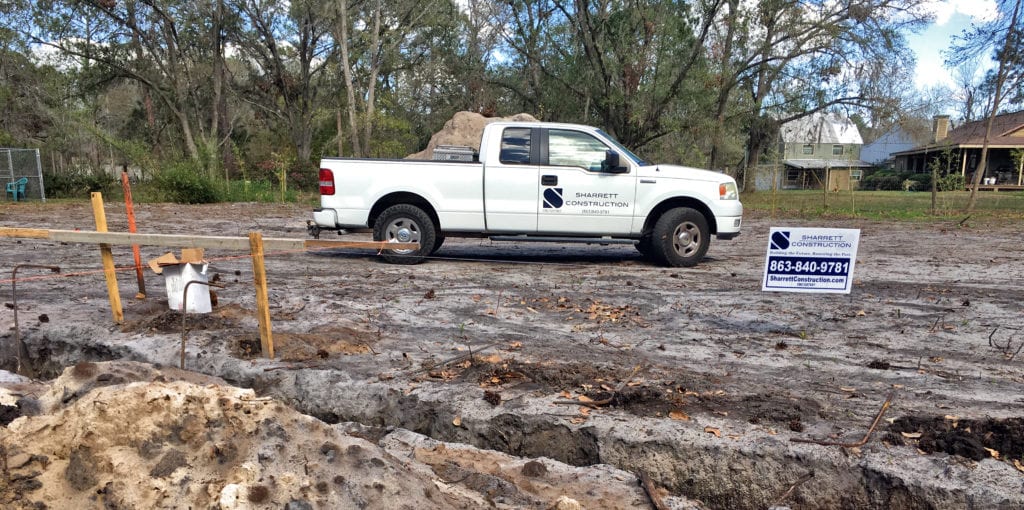 Ready to build your custom home?
We hope this article helped you learn what you need to know before building a custom home. If you have more questions, do not hesitate to contact us. Ready to build the home of your dreams? Let your local construction professionals at Sharrett Construction handle the job! Whether you already have existing plans or you need full assistance with your new custom home, Sharrett Construction can help. Call our office at (863) 840-9781 to schedule an appointment with one of our project managers.
Fully licensed and insured, Sharrett Construction is proud to serve the construction needs of clients in the central Florida area. This includes Lakeland, Tampa, Hyde Park, Davis Island, Orlando, Lake Buena Vista, Kissimmee and more!
Please Fill Out The Form Below