Thinking about giving your kitchen a makeover? You probably have looked at replacing your appliances, counters, and flooring, perhaps even adding more storage. However, you may have forgotten one of the most important aspects of a successful kitchen remodel. Here's a hint…it is right over your head! The lighting in your kitchen is more important than you might think. Renovating your kitchen is the perfect time to fix any lighting issues you have.
You have a variety of tasks and activities that take place in your kitchen from preparing meals, cooking, and cleaning to gathering with family. It is important to have adequate light so that you can see well at all times. We recommend having multiple light sources so the light comes in from a variety of directions to provide proper illumination. Having the correct lighting in your kitchen also ensures a safer environment. Think about having these types of lighting when planning your next kitchen remodel; general lighting, task lighting and accent lighting.
Let's take a look at the types of lighting in your kitchen.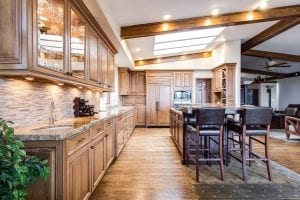 General lighting
This type of lighting provides a basic source of light for the entire room. Also known as ambient lighting, this illumination can come from overhead fixtures or recessed lighting. If you choose recessed lighting, the lights should be spaced between 24 and 42 inches apart for the best results.
Task lighting
Task lighting in your kitchen highlights a specific work area, such as the stove, counters, sink, or a kitchen island. Installing lights under cabinets can be a great source of task lighting for countertop prep work. It also can be an attractive architectural feature, emphasizing the contours of your kitchen and bringing attention to decorative backsplashes.
Accent lighting 
Accent lighting refers to any lighting that creates a focal point in your kitchen. It can highlight specific design features in your kitchen, such as a coffered ceiling, an arch, a piece of artwork or a special collection that is on display.
Choosing the best lighting for your kitchen.
Keep in mind the shape and layout of your kitchen. Where your counters are located, for example, will determine where certain lighting fixtures should be placed. Spaces with vaulted ceilings and/or darker fixtures can demand having more light. White surfaces, on the other hand, reflect light and brighten a room. The lighting in your kitchen should help you and your family navigate and use your kitchen to its maximum potential. When planning and selecting lights for your kitchen, remember all the different activities that take place in the space. Do you only use your kitchen for cooking and food prep? Does your family also eat in the kitchen? Do your children use the kitchen table for homework?
At Sharrett Construction, we can help you achieve the best lighting for your kitchen through a variety of decorative, artistic and standard lighting choices. Switching your light sources can bring new life to your kitchen. In addition, a well-suited kitchen remodel can add thousands of dollars to the value of your home, but only if the work is done correctly. If you are looking to remodel your kitchen, Sharrett Construction can handle every aspect of the job from planning and installation to clean up. Contact us at (863) 840-9781 to schedule an appointment to discuss your project.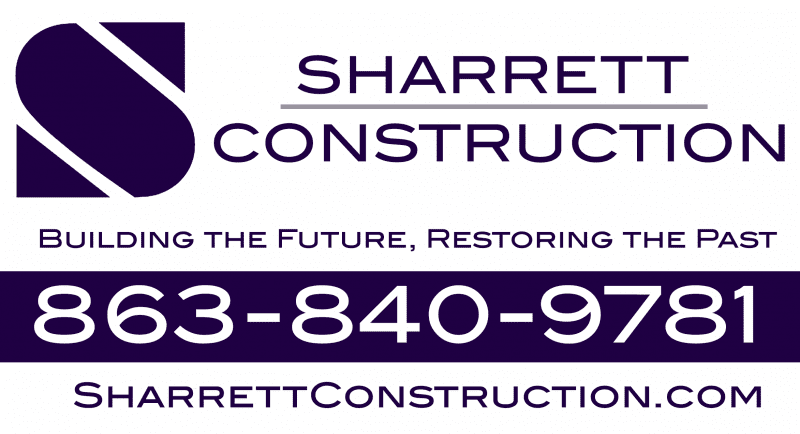 Fully licensed and insured, Sharrett Construction is proud to fulfill the construction needs of clients in Lakeland, Tampa, Orlando and all of Florida.